Priyanka Chopra, Anushka Sharma, Bhumi Pednekar and other actresses applaud SC Verdict on Nirbhaya Rape case

The events that unfolded on the night of December 16, 2012 left the entire nation in shock as a well-educated 23 year old girl fell prey to six rapists. She was beaten, raped and even tortured in a private bus. The brutality of the incident that were reported later not only made the nation tremble but India as a country joined hands to bring justice for Jyoti Singh Pandey, aka Nirbhaya. Now six years, after the case, the Supreme Court has passed a landmark judgement to hang the rapists and here's how Bollywood extended its support.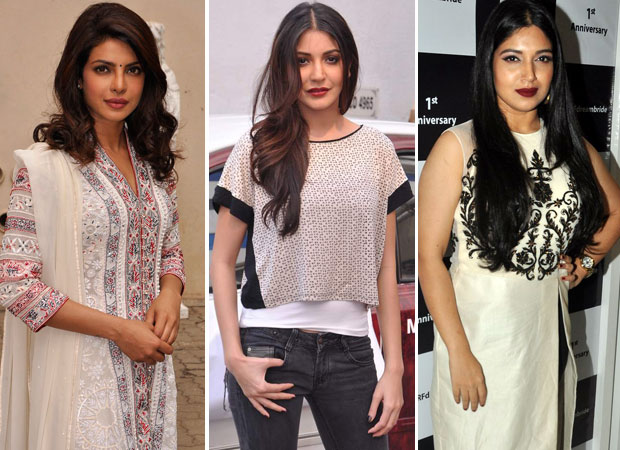 After a long battle, Nirbhaya aka Jyoti Singh's death created a furore followed by activists constantly pressurizing the government to take severe action against rapists including death penalty. Although the actual sentence for rape is a seven year imprisonment, the Supreme Court decided to deviate from it owing to the heinous and brutal ways Jyoti was tortured during the rape in 2012, followed by which the Supreme Court sentenced them to death by hanging.
Two days ago, the Supreme Court passed yet another judgement for all the rapists except the one juvenile who was involved in the case and the one who died in 2013 [possibly committed suicide] wherein it quashed the plea for reducing the sentence to lifetime imprisonment. Coming out in support of the verdict, many Bollywood actresses took to Twitter to support the court in this landmark judgement:
Priyanka Chopra
Justice delayed but not denied… the Supreme Court of India sends out a strong signal to perpetrators of these heinous crimes. Now, justice for the rest, so that we have no more Nirbhayas #NirbhayaVerdict

— PRIYANKA (@priyankachopra) July 9, 2018

Anushka Sharma
Her pain lives in us all. #NirbhayaVerdict ????????

— Anushka Sharma (@AnushkaSharma) July 9, 2018

Bhumi Pednekar
For a crime as barbaric as it was, I'm one with the nation's emotion. Finally justice has been served. #NirbhayaVerdict

— bhumi pednekar (@psbhumi) July 9, 2018

Manisha Koirala
All the moms will understand the plight of #NirbhayaCase This decision reaffirms our faith in Indian judiciary.. ???????????????????????? Let's hope for safer future pic.twitter.com/SzilAW4ath

— Manisha Koirala (@mkoirala) July 10, 2018

Esha Gupta
Thank you Supreme Court for dismissing the plea against death penalty for convicts in@#NirbhayaCase.. but justice is delayed, for every daughter. They need to be punished soon, even the juvenile released

— Esha Gupta (@eshagupta2811) July 9, 2018

Diana Penty
Finally, justice has been served and a much needed example has been set. #NirbhayaVerdict

— Diana Penty (@DianaPenty) July 9, 2018

Aditi Rao Hydari
Her pain… our pain
Her fight… our fight
Her justice… our justice #NirbhayaVerdict ????????

— Aditi Rao Hydari (@aditiraohydari) July 10, 2018

Koena Mitra
No mercy for rapists ! Very happy for nirbhayas parents and those who faught for her. ????#SupremeCourtJustice#NirbhayaVerdict https://t.co/e81CQpd3g4

— Koena Mitra (@koenamitra) July 9, 2018

Poonam Pandey
Finally!!! The culprits will be HANGED #Nirbhaya #Nirbhayaverdict

— Poonam Pandey (@iPoonampandey) July 9, 2018

Mallika Sherawat
#Nirbhaya, her family and the entire country has waited for justice. Justice delayed is justice denied. The rapists must get what they deserve. #NoMoreNirbhayas #FreeAGirl

— Mallika Sherawat (@mallikasherawat) July 9, 2018
Also Read: Priyanka Chopra begins prep for her next Hindi film with Shonali Bose titled The Sky Is Pink