Bigg Boss 12: Couple Anup Jalota and girlfriend Jasleen Matharu are NOT sleeping together in the house, here's why!

Bigg Boss 12 makers have ensured that this time around, they will pull out their big guns to ensure that the show gets picked up. The theme this season is Vichitra Jodi. The name is self-explanatory. There is a crazy mix of commoners and celebrities this time around too but its not just that. There are a few couples while rest are single contestants on the show. Just two days into the show, and the inmates and already creating lot of controversies on the show. One of the most talked about jodis of the show is: Bhajan King Anup Jalota and his 28-year-old singer/dancer girlfriend Jasleen Matharu. There is a startling age difference of about 37 years between the two which has led to everyone question their relationship on the show and outside. Just a day into the show, and there were memes circulating on Anup Jalota on the internet. Amidst all this, the Vichitra Jodi is trying to maintain some dignity and play the game honestly, which is expected of them anyway.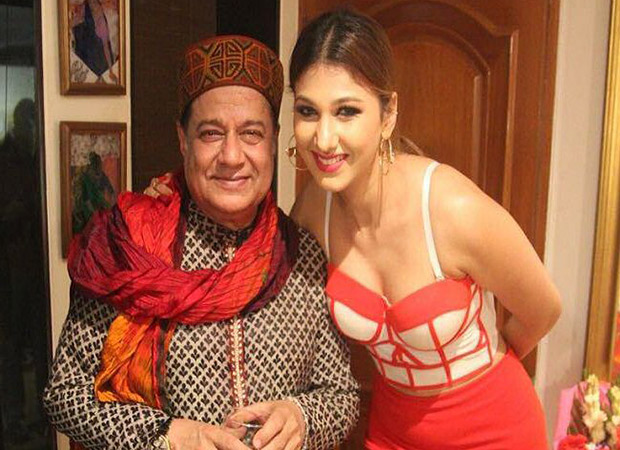 In unseen grab from the show, one saw Jasleen quickly grabbing a single bed which made Anup Jalota perplexed. One would expect them to share bed as they are a couple but well, Jasleen chose a single bed which led Anup to take a bed outside. One heard Jasleen assuring him that he will get another partner. After Jasleen took the bed, Anup said, "Toh main dur hogaya, hum khule main soenge." Jasleen said, "Toh aap kahan pe ho abhi? Aap ek kaam karo, wait karo, apko partner mil jaega koi (Do one thing, wait! You'll get a partner)."
Since this is the most talked about Jodi, we think they will go far in the show. It also helps that Anup Jalota is a known name and his personal life is as controversial as it gets.
Also Read: Bigg Boss 12 Day 1: Anup Jalota – Jasleen Matharu's relationship questioned, Shivashish Mishra & Somi Khan get into a fight