Despite the fact that it hasn't been a year since the Andheri bridge has collapsed, yet another incident took place in the prime area of South Mumbai last evening. This time around it resulted in heavy casualties with the death of 5 people. The incident has left many Mumbaikars concerned over the flawed infrastructure of the city and many of them have even expressed their concerns on social media.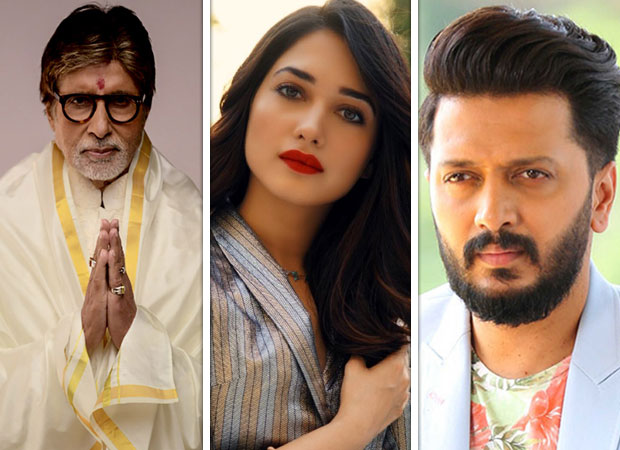 Prime Minister of India, Narendra Modi expressed his condolences on the incident on his official Twitter handle saying, "Deeply anguished by the loss of lives due to the foot overbridge accident in Mumbai. My thoughts are with the bereaved families. Wishing that the injured recover at the earliest. The Maharashtra Government is providing all possible assistance to those affected."
Many Bollywood celebrities too have taken to Twitter to express their feelings about the overbridge incident wherein some of them have even accused the weak infrastructure of the city and have requested the government to do something about it.
Amitabh Bachchan
T 3118 – In grief and in silent prayer .. !! Mumbai city

— Amitabh Bachchan (@SrBachchan) March 14, 2019

Arbaaz Khan
#MumbaiBridgeCollapse Extremely saddened by the bridge collapse incident at CST. Tragic and unnecessary loss of innocent lives. Prayers with the victims and injured and heartfelt condolences to their families ????

— Arbaaz Khan (@arbaazSkhan) March 15, 2019
Hema Malini
Tragedy- this time in the heart of Mumbai! The foot overbridge at the CST suddenly collapsed killing 5 people & injuring at least 36. I pray for those who have lost their lives & for those now in hospital for treatment????

— Hema Malini (@dreamgirlhema) March 14, 2019


Mallika Sherawat
Deeply saddened about the Mumbai bridge collapse , my thoughts & prayers wt the bereaved families ????#MumbaiBridgeCollapse

— Mallika Sherawat (@mallikasherawat) March 15, 2019

Aftab Shivdasani
Really sad and tragic news of the #MumbaiBridgeCollapse .. sincere condolences to the families of the deceased and hope the injured recover soon ???????? . Wish the authorities would pay more attention to civilian safety. Innocent lives wouldn't be lost. ???? #Mumbaikars

— Aftab Shivdasani (@AftabShivdasani) March 15, 2019

Tamannaah Bhatia
Truly saddened to hear about the horrid news of the #MumbaiBridgeCollapse. My condolences to the families of the bereaved and wish for a speedy recovery for those injured.

— Tamannaah Bhatia (@tamannaahspeaks) March 14, 2019

Riteish Deshmukh
What a horrible tragedy.. so sad to know that many have lost lives. My deepest condolences to the families who lost their loved ones & prayers for the injured. This #MumbaiBridgeCollapse should have been avoided. This negligence is unpardonable.

— Riteish Deshmukh (@Riteishd) March 14, 2019

Ashoke Pandit
While citizens are suffering after they are injured, Politicians shamelessly start their election campaign at the accident site. @milinddeora @TawdeVinod @warispathan U all are responsible for this disaster. #Mumbaibridgecollapse

— Ashoke Pandit (@ashokepandit) March 14, 2019

Vivek Oberoi
While citizens are suffering after they are injured, Politicians shamelessly start their election campaign at the accident site. @milinddeora @TawdeVinod @warispathan U all are responsible for this disaster. #Mumbaibridgecollapse

— Ashoke Pandit (@ashokepandit) March 14, 2019

Archana Puran Singh
Prayers for those trapped in the foot overbridge collpase near CST #MumbaiBridgeCollapse Condolences to the victims' families.May God save all the souls caught in this awful tragedy.????????May there be only survivors please God. May there be NO MORE tragedies like this!!

— archana puran singh (@apshaha) March 14, 2019

Yami Gautam
Why is our infrastructure still so bad ? Rains are inevitable but disasters like these aren't !! #MumbaiBridgeCollapse #disheartening https://t.co/QByFHu9hJx

— Yami Gautam (@yamigautam) July 3, 2018

Anupam Kher
Deeply saddened to know about the bridge collapse in Mumbai. My thoughts and prayers are with the bereaved families. May God give them strength to deal with this loss.????

— Anupam Kher (@AnupamPKher) March 14, 2019

Rahul Bose

Strength and love to all – those who have lost loved ones and those whose loved ones were injured. #OurCityOurPeople #FootOverBridgeCollapse #Mumbai

— Rahul Bose (@RahulBose1) March 14, 2019